Online PR (Influencer Marketing)
Contrary to popular belief, online PR is not new. The concept of promoting your brand is as old as the art of sales itself—the difference being that now, it's easier than ever to get started. As social media continues to grow in popularity and digital channels continue to expand, online PR has become an indispensable part of many companies' digital marketing strategies.
What is online PR?
Online PR is the practice of influencing consumers and presenting a certain image of your brand, using web-based tools like social media, search engines and press releases, through strategies like content marketing and search engine optimisation (SEO). It shares many similarities with traditional PR strategies, the main difference being that it takes place online. For this reason, it is often considered faster, more dynamic and sometimes even more effective.
Today, online PR is a mix of elements from traditional PR (such as establishing a brand identity) and the functions of new media (such as new online formats). This makes it a truly unparalleled marketing strategy, and a unique new addition to your digital marketing approach.
What forms can online PR take?
Brand identity
This is the cornerstone of any online PR strategy. Establishing a positive, appealing brand identity is the most fundamental step in growing your audience, and later increasing the likelihood of converting them into customers. Figuring out who you are as a brand is crucial in helping you convey to consumers what it is that makes your brand unique.
Luckily, with the many platforms and formats available on the Internet, you can do this in one of several ways. For example, you can maintain a website dedicated to your brand to show off your inventory, or run a few social media profiles to provide updates about your comings and goings.
Influencer marketing
Influencer marketing is a type of online PR that focuses on the relationship between your brand and the individuals or entities who promote it, known as influencers. In this strategy, influencers market your products and services to their following using online channels. For example, a sports blogger might write a post recommending your new range of workout equipment.
However, it is not to be confused with traditional celebrity endorsements. Influencers are usually seen as experts or trusted authorities within a specific field, community or interest, and tend to possess some knowledge about the products and services they advertise. The aim is typically to increase sales and conversions, whereas traditional celebrity endorsements are more likely to generate an increase in impressions.
Because online PR focuses on organically influencing consumers rather than bombarding them with ads for your products and services, you'll be glad to know that you don't necessarily have to spend a fortune to stay on top. Once your website has gained enough traffic on a regular basis, you'll be pushed to that coveted front page of search engine results through the magic of SEO, without having to spare a single cent.
However, this doesn't happen overnight, and not without consistent effort. Getting your brand ranked on a search engine requires you to stay current and relevant to consumers' interests—in other words, to be the brand they need right as they're looking for it.
What are the benefits of online PR as compared to traditional PR?
Direct interaction
With the features and convenience of platforms like social media, you'll be able to cut out the middleman and reach out to potential customers directly. Instead of advertising a sale in the newspaper and waiting for the calls to roll in, you can post about it to Facebook or Instagram and respond to customers' enquiries on the same page. The significantly reduced time lag makes customers that much more likely to want to find out more.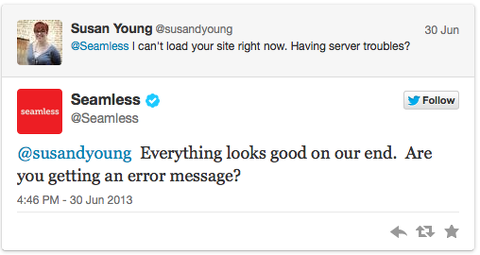 Instant feedback
The online sphere offers an array of feedback channels, which you can use to find out more about customers' views and feelings towards your brand, products and services. Beyond traditional star ratings, genuine and organic evaluations of your customer service or product quality can help you identify areas for improvement, and where to channel more energy and resources. Online PR isn't just about pushing a carefully cultivated brand image to your consumer base; it's also about ensuring customer satisfaction to attract new potential leads.
Higher conversions
Given the highly interconnected nature of many platforms on the Internet, it comes as no surprise that online PR and influencer marketing often generate higher conversion rates. In fact, one study found that influencer marketing offers up to 11 times more ROI than traditional marketing methods, earning companies an average of US$7.65 for every US$1 spent.
This is especially significant given the growing popularity of mobile transactions. While online PR and influencer marketing can definitely get the word out about your brand, few other platforms allow consumers to find out more on the spot—whether it's keying your website into Google after seeing an influencer ad for your product, or clicking on your social media profile at the top of a search engine results page.
Measurable metrics
Unlike traditional media, including newspapers, TV and radio, the metrics involved in online PR are eminently trackable. With a variety of tracking tools and statistics at your disposal, it's never been easier to identify the best- and worst-performing aspects of your online PR strategy—or to make the necessary changes.
How can I get the most out of my online PR strategy?
Understand your goals
The first (and most important) step in planning your online PR strategy is to clarify the goals and needs of your business. Making sound decisions—like whether to focus on spreading awareness or increasing conversions, or which demographic to target—helps determine the best possible aspects to include in your online PR strategy. When you're clear about what you want out of your influencer marketing campaigns, that's half the battle won.
Pick the channel that's right for you
The cybersphere is a veritable buffet of distribution options to help you get the word out about your business—but that doesn't mean you have to gorge yourself on every single one. Trying to maintain too many open channels at once is a real headache-inducer, not to mention an inefficient use of time (and money!). Instead, it's much more effective to pick a few platforms that will really serve the needs and goals of your business, and channel your resources into those.
Stay up to date
Given the dynamic nature of the online world, it's expected that the times will be constantly changing. That's why it's important to keep abreast of current trends, both within the marketing industry and within the specific demographics you're targeting. When the current setup of so many social media platforms and news aggregation sites makes it easy to ignore outdated content, you don't want to find yourself on the wrong end of the information superhighway.
CleverlySG@123
Leading Businesses in a Digital World