Social Media Marketing Crash Course
With 2.62 billion users worldwide in 2018 (projected to rise to 2.77 billion in 2019 alone), the rapidly expanding realm of digital marketing, social media marketing is one you cannot afford to miss. Its versatility, accessibility and global reach make it one of the go-to source of communications and information among an increasing proportion of consumers —and an especially attractive source of customers for advertisers and business owners alike.
In today's crowded media landscape, it can be difficult for even the most experienced of marketers to see the forest for the trees, and avoid being overwhelmed by the sheer number of options available. Still, with just a little help from this handy guide, you can grasp the basics of social media marketing in next to no time. This exciting new frontier is yours for the taking!
How is social media marketing different from other forms of marketing?
As the name suggests, social media marketing primarily focuses on the use of online media channels like Facebook and Instagram to advertise your products and services, as well as reach out to potential customers. Sounds pretty straightforward, right? So what makes it so revolutionary?
The answer lies in the myriad ways in which it differs from traditional (usually print) media. Social media marketing offers you a whole host of platforms and media formats to work with, many of which are nowhere to be found in physical media like newspapers and magazines. Instead of relying on static images and walls of text in the pages of a periodical, you could be selling your brand through a new viral video or interactive display ad.
Moreover, the virtual lack of a time lag exhibited in online social media marketing is another point in its favour. With a traditional newspaper or magazine ad, customers might change their mind in the few seconds it takes to pick up the phone and dial your number. But with brand-new ad formats tailored specifically for the digital age, their newfound accessibility and convenience make it that much more likely that they'll click on your website directly—and maybe stay a while.
What do I need to know?
Before you make the jump from traditional to social media marketing, it's important to consider the needs and goals of your business, as well as your intended audience. Anyone can set up profiles on five different social media platforms, but it takes good planning, foresight and no small amount of skill to use them well.
Here are a few points to take note of when planning your social media marketing strategy:
Business goals
Social media marketing can be used to accomplish many things, so you need to decide which of those aims are most important to you and your brand. If you're just starting out, it may be wiser to focus on raising awareness for the time being instead of aggressively converting potential customers. But if you've been in the business for a few years, you may want to turn your attention to cultivating a larger base of loyal, repeat customers. (Or maybe, like all business owners, you just want to increase the return on your investment.)
Target demographic
The first and most basic tenet of marketing is to know your audience, and the same is true even of social media, where you can reach almost anyone in the world at the drop of a hat. Being able to narrow down your audience will allow you to employ tried-and-tested social media marketing techniques much more effectively, and enjoy higher returns on the same investment of time and money.
While marketing your products and services indiscriminately to every type of consumer does have its benefits (like increasing overall awareness), it's much more beneficial to your business to target specific age groups or genders, or at least segment your market into groups with similar characteristics. This helps you create content that's more relevant to certain audiences—which, in turn, makes them more likely to become customers.
Industry
Not all businesses are created equal, and nowhere is this more evident than in your choice of platform. Above all, it's imperative that you use a channel that best showcases your brand's unique features and achievements. For example, a cosmetics company would use Instagram to show off the results of their newest line of skin creams, while an auto repair shop might do just fine with a text-based website describing their services.
Platform features
Before you sign up for an account on any service, it's also worth asking yourself what each particular platform can offer. If you'll be releasing content in a range of formats, including photos, videos and text, Facebook is probably your best bet—plus, its convenient feedback channels and profile sections are especially useful for businesses. But if you're looking to focus on a particular type of content, like videos or blog posts, it might be better to find a site specialising in that format.
Where do I start?
This question is asked by every newcomer to the world of social media marketing, but you'll be pleased to hear that getting your online presence off the ground is much easier than it seems. After you've decided on the appropriate channels to use and the audience you'd like to reach, all that's left is to set up profiles for your business and get cracking.
Besides details like your location, opening hours and contact information, a good place to start is with a well-written bio that showcases your brand's identity and philosophy. Keep it short and to the point, but don't be afraid to jazz it up a little to express what's truly unique about your business. (And don't forget to pick a good profile photo to go with it!)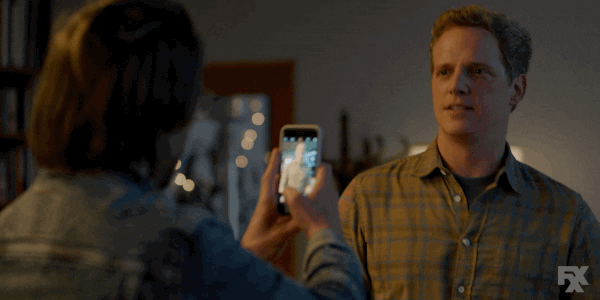 What forms of marketing are available?
Brand page
Often seen as an introduction or first step to the dynamic field of social media marketing, running your own brand page is the most fundamental aspect of maintaining an engaging online presence. On it, you'll be able to post updates about the most recent developments in your business, such as a new line of products or a discount on services offered, and directly communicate with potential customers on your page. Gradually, you'll cultivate an online following that you can then convert into customers.
Behind the scenes, social media also allows you to follow rivals or larger companies in the same industry, giving you unparalleled access to best practices and exciting new ideas. While the time and effort required can certainly be daunting, the payoff in the long term will be immense.
Social media ads
Social media marketing isn't just about connecting with potential customers: it's also a great way to get the word out about your brand, by making use of its sizable user base. Traditional forms of promotion, such as ads, have found new homes in the veritable treasure trove of content generated on social media every day. On many of today's most popular social networks, you'll find a variety of ad services catering to businesses and their needs, making it easier than ever to set up your own campaign. Best of all, using data from their own users, you'll be able to target the audiences you want.
How do I measure my success?
Metrics are a great way of finding out which channels are most valuable to your brand, and actions you can take to increase your overall impact. Luckily, there's a wide variety of statistics and data available for your perusal, including:
Impressions
This is the number of unique users who viewed your profile or content. It's most useful in helping you estimate the total reach of your social media presence, and letting you know whether you should make more effort to expand.
Clicks
This is the number of users who clicked on links in your content and were directed to your website or homepage. Knowing where and when clicks are made is crucial to understanding when people are most likely to buy your product.
Engagement
This is separate from clicks in that it measures how many users interacted directly with your content; for example, leaving a like or sharing it with their friends. If you're seeing a lot of impressions but a low share of engagements, it may be time to revisit the kind of content you're producing.
Hashtags
Hashtags are a great way to make yourself part of the cultural conversation on social media, as they make your content more likely to be found by users with relevant interests. Which hashtags on your posts bring you the highest number of impressions and engagements? Which ones will ensure that your content is seen? And finally, which ones are most commonly associated with your brand?
Conversions
Of course not forgetting the most important conversions, number of phone calls, enquiries tangible results that you can measure which in the end brings you the most $$$
Written By: Soh Ying Qi
CleverlySG@123
Leading Businesses in a Digital World